Dental bridges are the most common, low risk and affordable option for the replacement of missing teeth. Dental bridge fills the gap created by the missing of one or more teeth and helps you restore your smile and chewing ability. A dental bridge is a dental prosthesis that is definitively attached to the natural tooth and replaces the missing tooth with a material such as metal, porcelain, or a combination of materials such as metal and porcelain. Natural teeth are termed abutment teeth and the replaced tooth is termed pontic.
However, the cement used to bond the bridge to the teeth is designed to withstand the forces for 10-15 years or longer and it is very difficult to remove the dental bridge without any damage to the gums or teeth underneath the bridge.
It depends on your dentist how he chooses to remove your dental bridge according to the condition of the bridge and adjacent teeth.
A loose dental bridge can easily be removed with the help of a dental bridge removing instrument shown below by pulling it off but if the bridge is intact properly then it becomes quite difficult to remove it as it is.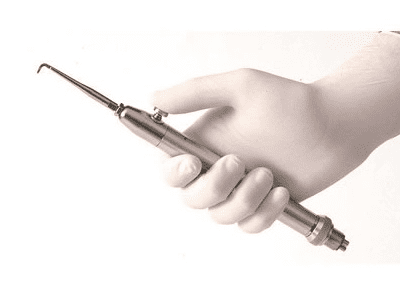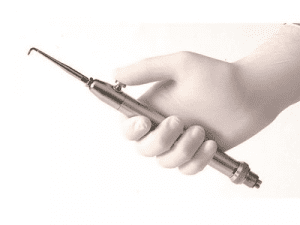 In this case, your dentist has to drill through the bridge as shown below and remove it in parts. It prevents the fracture of underneath teeth but the dental bridge gets damaged and has to be fabricated a new one.